Giggly Baby Says Happy For The First Time!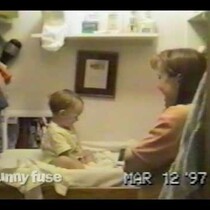 Posted March 28th, 2014 @ 6:36am
New Words With Friends:
Sycophant:
A person who acts obsequiously toward someone important n order to gain advantage
Almost Impossible Question:
We spend more on these when it's cloudy than when it's sunny. What are they?
ANSWER: Lottery Tickets!